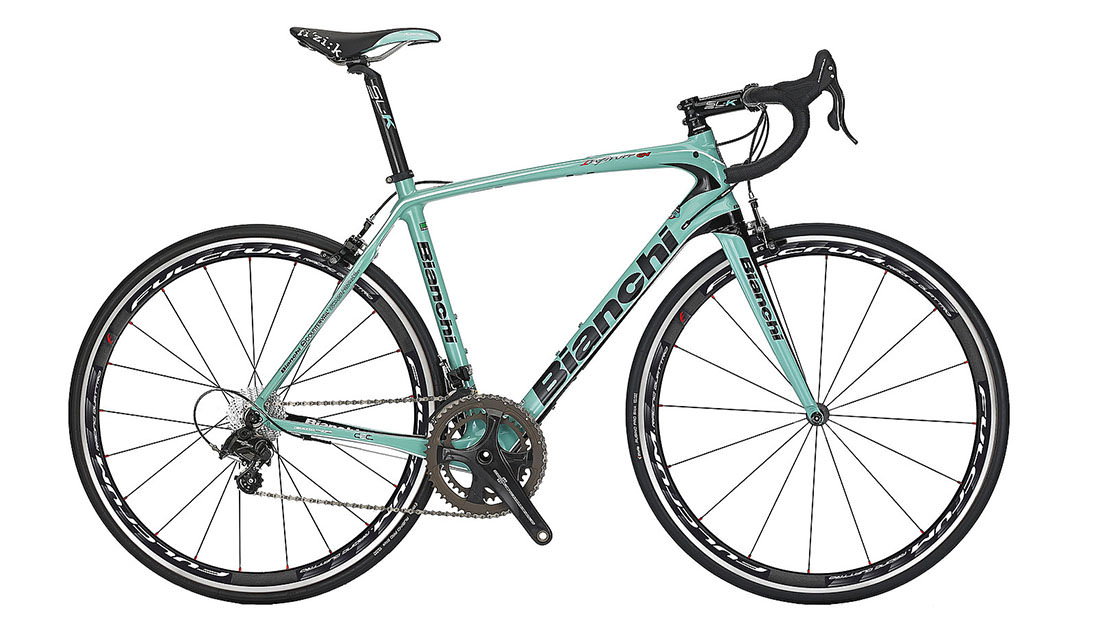 We carry a full range of Bianchi bicycles in all styles and price points. Stop by for a test ride.
Bianchi
Models from $429.99
Bianchi, the world's oldest bicycle manufacturing company still in existence, has been supplying champions and everyday riders alike for over 125 years. This venerated brand still brings it with the latest technical innovations, and world-class performance as seen in the new Specialissima.
Or take, for example, their Infinito line. The Infinito was designed for the rider who wants to mix it up on Saturday's fast tempo group ride yet still remain comfortable logging a century on Sunday.
The all-new Infinito CV has expanded its appeal to Pro Tour, Spring Classics racers, and the most discerning performance enthusiasts thanks to its exclusive use of Countervail technology.
We carry a broad selection of Bianchi bikes, with choices for every type of rider and every budget, from elegant city bikes like the Milano, to entry-level comfort bikes, to performance and best-in-class racers like the Infinito and Specialissima.